---
work in progress

---
The Hidden Dimension presents The Art of Bowing II (2023) | CLICK HERE FOR TICKETS (SOLD OUT)
January 6-10, 2023, Post Territory Ujeongguk, Seoul, South Korea
The Hidden Dimension produced by Hyein Seong; curated by Somi Lee; supported by Arts Council Korea
The Art of Bowing II created in collaboration with Xuege Cai, Fanfan Zhou, Chusu Kim, James Lim, Daon Jin, and Ahyeon Kim



PROGRAM
1. solo (2019/22)
2. trio (2015-23)
3. duo (2022-23)
4. improvisation

Creative Team
Jeonghyeon Joo, concept; composition and performance
Hyein Seong, producer
Xuege Cai, filming and editing
Fanfan Zhou, filming
Chusu Kim, stage design
James Lim, sound engineer
Daon Jin, stage manager
Ahyeon Kim, lighting designer
from the performance of
trio
from the performance of
improvisation
---
The Art of Bowing (2022) | CLICK HERE FOR TICKETS (SOLD OUT)
TUE, November 22 & WED, November 23, 7:30 PM, Box Theater, Mullae Art Space, Seoul, South Korea | Artist Talk: November 23
supported by Seoul Foundation for Arts and Culture


© Kwanhee Yoon
PROGRAM

PRODUCER'S NOTE
-
KOR
PREVIEW
-
KOR
|
ENG
CREATIVE TEAM
Jeonghyeon Joo, Producer
Jeonghyeon Joo;
Tim Feeney
;
Eliot Burk
;
M A Harms
;
Matt LeVeque
, Performers
Jeonghyeon Joo;
Ulrich Krieger
, Composers
Chusu Kim
, Scenic Designer
Pulgut, Set Construction
Mark Kim
,
Gyeongmin Woo
; Jinah Noh; Junehee Choi, Sound Engineers
Young Uk Lee
and Sujeong Nam, Lighting Designers
Hyein Seong, Artist Talk Moderator
LIFT-OFF
, Graphic Design
Shin–joong Kim
, Photographer
Kwanhee Yoon
, Videographer
Patrick Sangbin Rhie
, Preview Writer
Byungkyu Lee, Preview Translator
Jeonghyeon Joo, Copyeditor
Kyle Bates
, Preview Editor (English Version)
Jiyoun Han (moamoa production)
, Project Manager
Sarah Kim; Sohee Park; Jinhan Beom; Byeongeun Ahn; Myeongseong Yu, Staff
© LIFT-OFF, Jeonghyeon Joo
---
The Art of Bowing - PREVIEW (2021)
monthly release of audiovisual work on https://joo.work
project supported by Mullae Arts Space, Seoul Foundation for Arts and Culture


© Max Harper
Starting December 1st, 2021, haegeum performer/composer
Jeonghyeon Joo
presents new work under the theme of
The Art of Bowing
every month until May 2022. Featured works include her solo compositions and collaborative works with composers, performers, and filmmakers based in Los Angeles and Seoul. Each of the six chapters will consist of an audiovisual piece, performance recording, or writing.
The Art of Bowing
explores aesthetics and the world beyond the action of bowing, questioning what is beyond the body, sound, and movement of herself and her instrument. It first draws the aesthetic meaning of the bowing itself by putting a microscopic lens to the physicality of the haegeum and the performing body. It then captures the moment of connection and disconnection between them and expands its perspective to the environment and socio-cultural context surrounding the haegeum and body.
The Art of Bowing
is made possible through the generous support from the Seoul Foundation for Arts and Culture.
Deepest thanks to dear collaborators;
Sam Wells
,
Max Harper
,
Tim Feeney
,
Sangbin Patrick Rhie
,
Ulrich Krieger
, and
Yoona Kim
.
---
Cries and Whispers (2021)
original film by Ingmar Bergman | directed by Genevieve Fowler | music by Jeonghyeon Joo
produced by the CalArts Center for New Performance
project supported by Arts Council Korea


Work-in-Progress Performances
Feb 19 8pm PST / Feb 20 1pm KST
Feb 20 10pm PST / Feb 21 3pm KST
Panel Discussion
Feb 21 8pm PST / Feb 22 1pm KST
FREE | Presented Virtually
In a radical reimagining of the seminal film, director Genevieve Fowler creates a liminal memory space in which lineage, histories, and the personal lens expand, inform, and liberate the powerful women of Bergman's world. Collaging the film's text and visual narrative with the performers' individual experience, the work offers an exploratory space, expanding previous perceptions of the seminal film.
With original composition by renowned haegeum performer and composer Jeonghyeon Joo, this international collaboration brings the viewer into a dreamlike environment through deep listening, collage, and the performers' individual experiences.
Produced by CalArts Center for New Performance.
Cries and Whispers
was made possible through funding by
Arts Council Korea
.
Cries and Whispers
is presented by special arrangement with Dramatists Play Service, Inc., New York.
---
Exercise/Exorcise (2021)
57-minute free improvisation album co-produced by Fahad Siadat and Jeonghyeon Joo


Producers' Note

For those who have trained in classical performance practice, expertise often comes with the weight of history and tradition filled with expectations and assumptions about what is appropriate and good.
How might we honor and build upon our traditional training as performers and composers without being weighed down by it? How do we exercise these cultivated skills while exorcising ourselves of the burdensome expectations that inhibit exploration and creativity?
This series of guided, improvised duets explores a series of contrasting dualities (male/female, voice/instrument, east/west, traditional/experimental) in hopes of finding hidden third ways between and beyond such binaries.
- Fahad Siadat & Jeonghyeon Joo
Credits
Fahad Siadat
, voice
Jeonghyeon Joo, haegeum
David Saldaña, recording
Jungin Park, audio mixing
Jungmyun Lee
, audio mastering
Taimin Ahn, cover design
special thanks to the First Congregational Church of Los Angeles.
Distributed by
4Tay Records
(United States),
SoundPress
(South Korea)
Recorded at
First Congregational Church of Los Angeles
, November 13th, 2019
© 2021 Fahad Siadat and Jeonghyeon Joo. All Rights Reserved.
Tracklist
1. exhale 날숨
2. from the ground I 땅으로부터 I
3. from the ground II 땅으로부터 II
4. interlude 간주곡
5. prayer I 기도문 I
6. prayer II 기도문 II
7. inhale 들숨
---
연습 - EXERCISE (2019-20)
60-minute long performance work by Jeonghyeon Joo in collaboration with Ui-Kyung Lee, Hyun-min Lee, Jeho Yun, Nakyoung Shin and Sejin Choi
premiered on January 2020, Daehakro Arts Theater, Seoul, South Korea
project supported by Arts Council Korea & ARKO Creative Academy


© Sejin Choi
---
Haegeum Sanjo (2019)
released audio and video recording of Jeonghyeon Joo performing Haegeum Sanjo of Ji Yeonghui's School


© gogamdoc
Jeonghyeon Joo, haegeum
Inhyuk Hwang, janggu
Jeongmyun Lee, recording engineer
EUM Sound, mixing & mastering
gogamdoc, director of photography
project supported by Arts Council Korea
---
Project JOULE (2019)
new music collective consists of Jeonghyeon Joo (haegeum), Nayeong Park (gayageum) and Jeongmin Park (geomungo)
premiered new pieces by Project JOULE, Yeongsang Kim, and Sangbin Patrick Rhie
presented works by alcides lanza, Ulrich Krieger, and PyoungRyang Ko (arranged by Project JOULE)
project supported by Seoul Foundation for Arts and Culture


---
Ensemble PHASE (2017-20)
new music ensemble consists of five Korean traditional instrument performers; Jeonghyeon Joo (haegeum), Hwayoung Lee and Nayeong Park (gayageum), Jeongmin Park (geomungo), Kilyong Chae (daegeum), and Minseop Song (piri; saengwhang)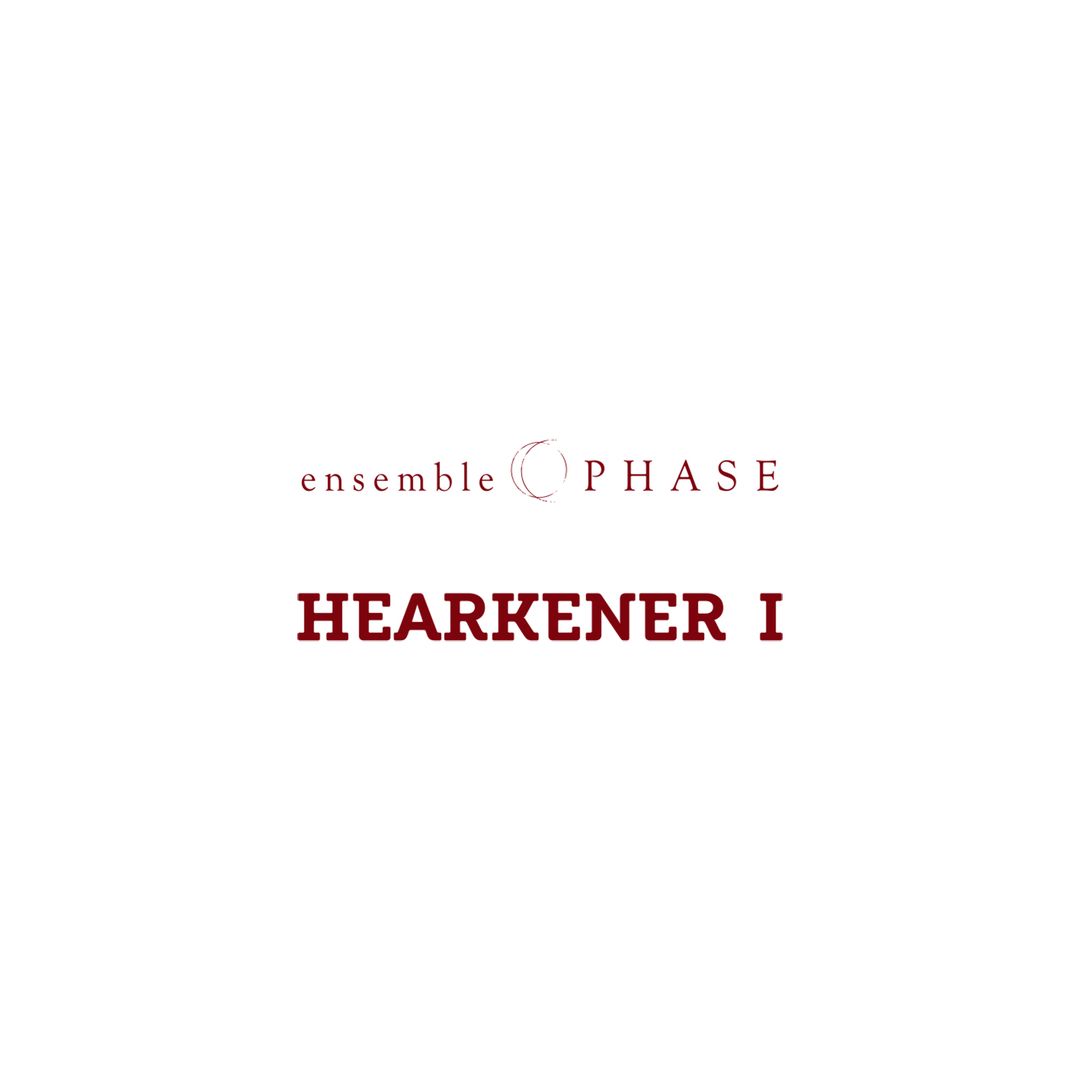 compilation album featuring works by Sngkn Kim, Songyi Kim, Seungwan Baek, Jeongmin Park, and Patrick Sangbin Rhie
digital single featuring work by Myungsun Lee
Season 2017-20 Highlights:
• commissioned and premiered 40+ new works by living composers around the world
• artist-in-residence at San Francisco State University (2019) and San Diego State University (2018)
• performer-in-residence at the International Computer Music Conference 2018, Daegu, South Korea
• projects supported by Seoul Metropolitan Government, Arts Council Korea, Seoul Foundation for Arts and Culture, Korean Traditional Performing Arts Foundation, and Studio Paju